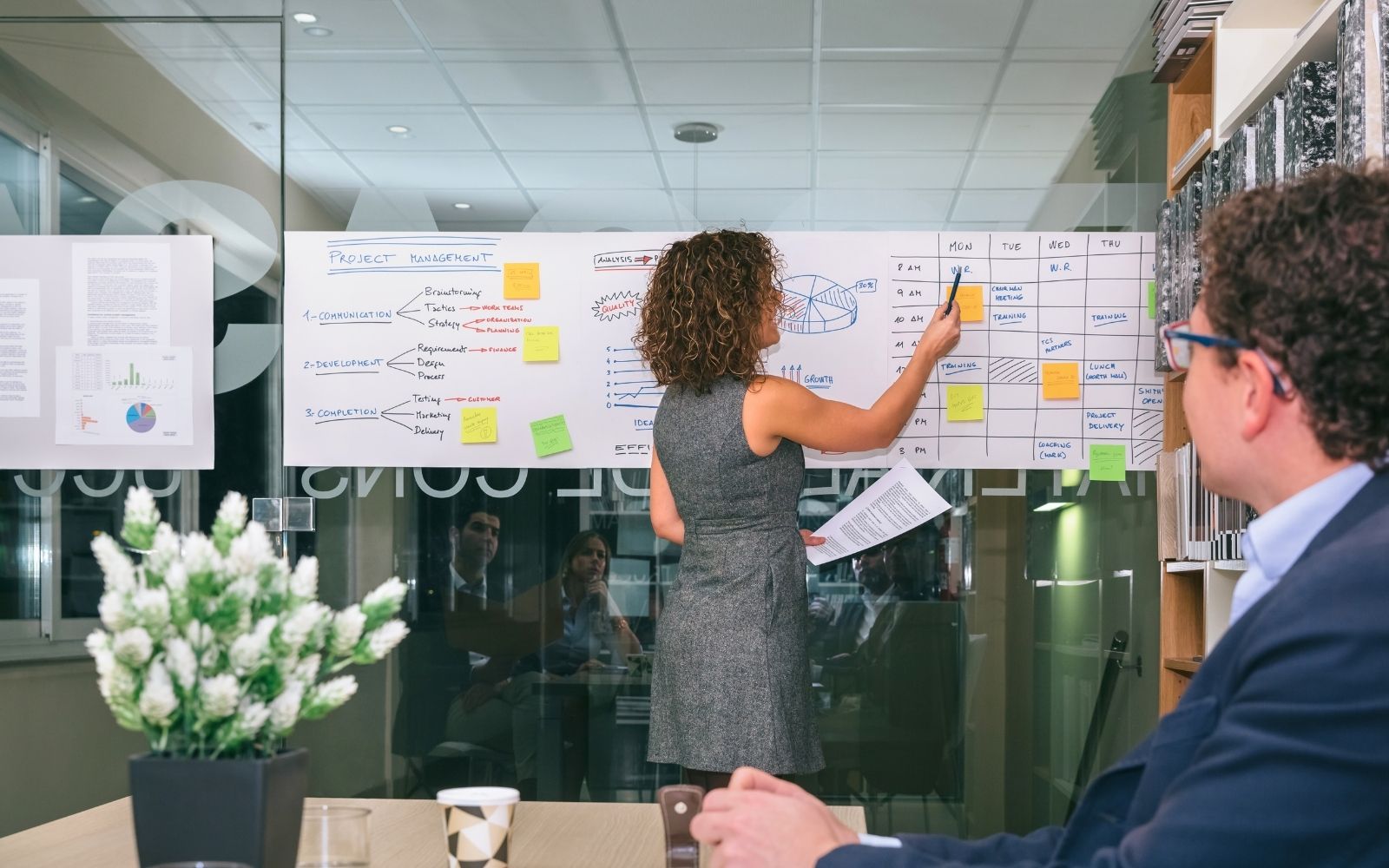 Our project management model in all sectors intends to grant to organizations a powerful set of tools that improves its ability to plan, organize and manage resources. All of this, in order to bring out the successful completion of specific project goals and aims.
In fact, project management service has become crucial to define business success. We must keep in mind that planning effectively can dictate the way a team acts and achieves results. At Prime Group, we act in the field of digital transformation, innovation and engineering. Our teams are certified in some of the following project management methodologies:
The importance of having one ↘
The need for having a project management team is becoming clear to business; the idea is to take advantage of the leadership and direction it can bring to a project. When goals and plans are to be set, project management is the correct way to set the road that leads to them since its main role is to design clear objectives and planning in order to reach them while risks and negative impacts are taken into account and reduce its negative impact. Hiring a project management service is a way for organizations to meet success in their projects.
A well-implemented project management ensures that projects meet clear deadlines while all the team keeps engaged towards goals and expectations. Besides, project managers can play an important role in a company's process of digital transformation and highly improve its success. Organizations must keep in mind that innovation and digital transformation predicate changes that can be extremely impactful and affect the way teams develop their work and also the way work is organized.
Why speaking about our project management offer?
Bringing expertise and vision for your company ↘
Achieve all the milestones designed for your project.
Improve average project duration.
Project Manager experience to guide and manage your teams through the projects.
Improve the quality and profitability of your products.
Which sector are you from?