Logistics Projects: Prime Group's Role in Optimizing Logistics Infrastructure
Prime Engineering France plays a pivotal role in Logistics Projects, contributing their expertise in the logistic sector to support the development of efficient and innovative warehouses in France.
Case Study
August 31, 2023
8 minutes read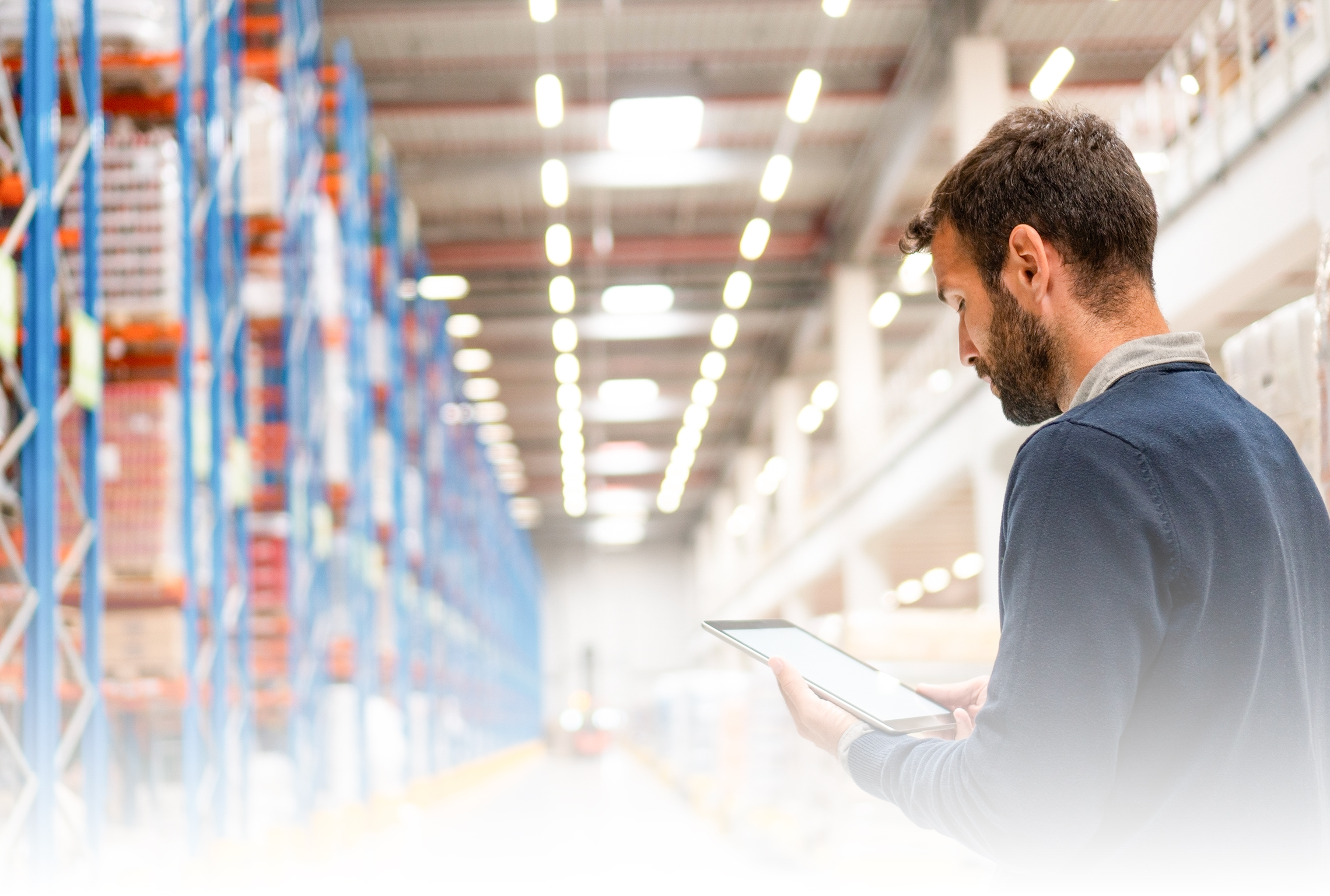 ""

Prime Group's contribution to these major logistics construction projects illustrates its expertise in design management and complex project construction management.
Prime Group's Prime Engineering was participated in two significant logistics warehouse projects in France. We were selected by two prominent logistics firms to provide engineering consulting services on two simultaneous projects, which took on very similar courses.
The consulting company's role included overseeing Roads and Miscellaneous Services and ensuring compliance with environmental standards. Our team's specialized support led to seamless execution, solidifying the company's position.
The first project involved a 17,000 square meter logistics warehouse located in Roissy, within the Paris Nord 2 Park. The second project was in collaboration with a known e-commerce logistics platform, for the establishment of a new 100,000 square meter logistics platform in the Nord-Pas-de-Calais region of France.
In both cases, Prime Group's mission was to serve as Project Management Support for the projects, facilitating their smooth execution from the study phase to completion.
What is a logistics project?
A logistics project refers to a coordinated effort aimed at planning, implementing, and managing the efficient movement and storage of goods, resources, or information from one location to another.
It can involve tasks such as transportation, warehousing, distribution, inventory management, and supply chain optimization. The goal of a logistics project is to streamline processes, reduce costs, enhance delivery timelines, and ensure that products or materials reach their intended destinations in a timely and cost-effective manner.
This often requires careful coordination among various stakeholders, including suppliers, manufacturers, distributors, and customers, as well as the use of technology and strategic planning to achieve the desired outcomes.
What are the project management details?
1. Logistics Warehouse Enhancement Project:
In the logistics hub of Roissy, France, Prime Engineering's team was sought to manage a project. Our engineers' role as project management and support included handling roads and miscellaneous services and coordinating with Grand Paris Aménagement for the evacuation networks concerning Aéroport de Paris (ADP).
The project entailed the development of a warehouse facility equipped with ample storage space and ancillary offices, designed to meet standard logistics specifications. Notably, the facility adhered to stringent environmental regulations, acquiring necessary authorizations, including ICPE (Installations Classées pour la Protection de l'Environnement).
Through our specialized assistance, Prime Group's engineers ensured seamless execution and compliance, further solidifying our reputation in the logistics and industrial sectors.
2. Cutting-Edge Logistics Platform Initiative:
In the picturesque region of Nord-Pas-de-Calais, France, Prime Engineering oversaw a groundbreaking project. Acting as Project Manager, the consulting company played a pivotal role throughout the entire venture, from the initial study phase to the final implementation.
The project's highlight was the creation of a state-of-the-art logistics platform, an ambitious undertaking envisioned to encompass a sprawling 100,000 square meters. This remarkable platform would mark the fourth of its kind in the country, reflecting our client's dedication to expanding its logistics capabilities.
Guided by the consulting company's comprehensive support and project management, the logistics platform took shape, poised to revolutionize logistics operations in the region.
What are some of the main challenges in industrial engineering projects?
Regulatory adherence and effective project management serve as the bedrock of success in complex logistics endeavors. When dealing with sustainable development this are often challenges faced. This case study underscores the significance of regulatory compliance and meticulous coordination in ensuring project alignment with urban planning regulations, environmental prerequisites, and strict timelines.
Regulatory Compliance:
Ensuring compliance with urban planning regulations and environmental requirements, including DLE (Droit de l'Environnement) and ICPE (Installations Classées pour la Protection de l'Environnement).
Project Management:
Coordinating multiple stakeholders, including architects, engineering service providers, contractors, and legal advisors, to ensure seamless project execution within budget, quality, and timeline constraints.
How did we ensure the success of infrastructure optimization?
Prime Engineering's contribution to these significant logistics projects exemplifies their expertise in managing complex industrial engineering ventures. By providing comprehensive support in regulatory compliance, stakeholder management, and project analysis, our consultant teams ensured the seamless execution of these projects.
As these initiatives continue to progress, the consulting firm's guidance solidifies its reputation as a trusted partner in the logistics and industrial sectors. For guaranteeing the successful execution of logistics projects there are some guidelines we follow:
Client Relations and Technical Requirements:
Our teams effectively communicated with both French and international clients and accurately translated their needs into comprehensive technical and functional specifications.
Stakeholder Management:
The team oversaw the selection and engagement of various technical partners, such as architects and engineering firms. They also collaborated with the client's legal advisors to finalize contractual agreements.
Project Analysis and Planning:
The consulting company conducted thorough assessments of existing buildings and land, providing valuable insights for the project's execution.
Phased Project Support:
From the early stages of study to the later phases of Preliminary Design Phase, Detailed Design Phase, Tender Documentation, Call for Bids for Works, the consulting company offered continuous support and guidance.
What is the projects' status and what were the results in infrastructure optimization?
In the dynamic landscape of logistics and engineering innovation, the culmination of endeavors finds its pinnacle in the end results and benefits reaped. This section takes a comprehensive look at the culmination of efforts invested in the two projects, offering a glimpse into the tangible gains and transformative outcomes that define their success.
From ongoing support to financial benchmarks, compliance with sustainability ideals to harmonious collaboration, this exploration sheds light on the multi-faceted achievements that propel these logistics projects into the annals of triumph. Join us as we delve into the culmination of strategy, dedication, and expertise that have forged the foundation for these remarkable achievements.
Ongoing Accompaniment:
The consulting company's involvement in both projects has spanned five months and counting, providing consistent support throughout the development process.
Budget and Financials:
The projects had a combined budget of €90 million, and the consulting company's services were valued at €109,000 to date, with projected earnings of €327,000.
Compliance and Environmental Responsibility:
By managing regulatory compliance and considering environmental impact, the projects align with industry best practices and sustainable development goals.
Successful Collaboration:
The seamless coordination among stakeholders has contributed to efficient project management, minimizing delays and cost overruns.
Conclusion:
Prime Group's contribution to these major logistics construction projects illustrates its expertise in design management and complex project construction management. By providing comprehensive support in terms of regulatory compliance, management of the parties involved and project analysis, the consulting firm guarantees the proper execution of these projects. As these initiatives progress, the consulting firm's guidance is solidifying its reputation as a trusted partner in the logistics and industrial sectors.