A Comprehensive Guide for Graduate Job Search
Navigating the Graduate Job Search: Tools, Strategies, and Steps to Find the Perfect Program
Career Development
May 31, 2023
10 minutes read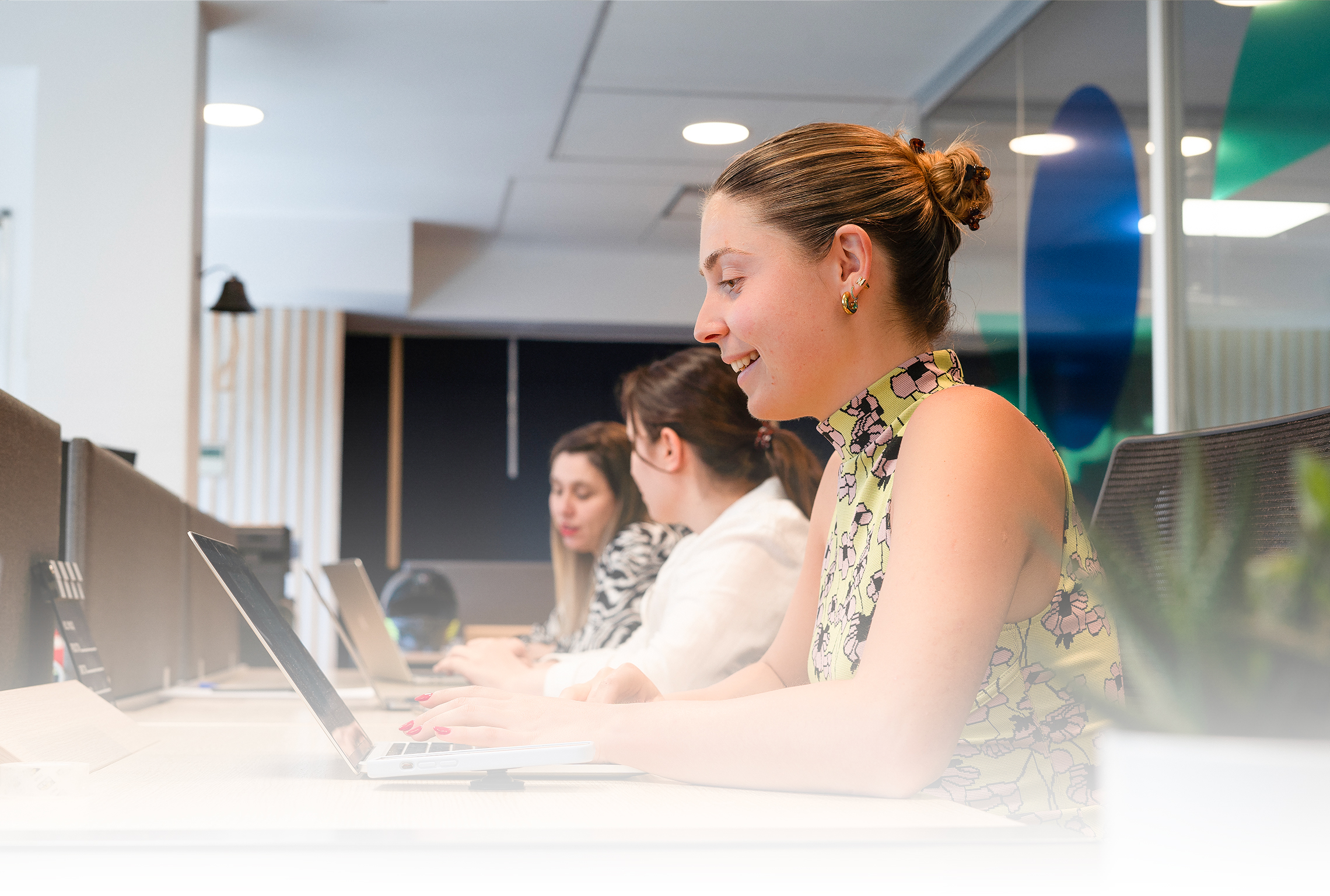 ""

Emotional intelligence can be helpful, as improving self-awareness, building resilience, learning to communicate effectively, and problem-solving skills can all be great assets in the graduate job search.
Graduate job search can be a challenging process for recent graduated who are entering the job market. There are limited graduate opportunities, which means that getting into a graduate program can be very competitive among graduates.
This being said, there are several tools and processes that can help ease the transition from undergraduate student to recent graduate. Emotional intelligence can be helpful, as improving self-awareness, building resilience, learning to communicate effectively, and problem-solving skills can all be great assets in the graduate job search.
Furthermore, we will discuss a detailed set of steps you can follow every step of the way until you enter a graduate program, from researching, applying, until after your interview.
What is the difference between graduate job search and regular job search?
Graduate opportunities are usually integrated in a graduate program, whereas with other entry-level jobs you are entering directly into the company.
The advantages of enrolling in a graduate program rather than taking and entry-level job are the onboarding process, the training, and the follow-up and coaching throughout the process.
At Prime Group the recruitment and onboarding process for our graduate program, Prime Group Campus, includes access to seven different companies, where the candidates select the one they most identify with. After getting an opportunity in one of our companies, there is personalized follow-up with the Learning & Development team and structured on-the-job training and at Prime Group University.
Being a part of Prime Group Campus means being integrated in a group with continuous and organic growth, as well as having autonomy to create and manage business leads and clients.
How to find the right graduate program for you?
By following the following steps, you can gather the necessary information and make an informed decision on hoe to choose the best  graduate program that best fits your career aspirations and personal preferences.
1. Research Career Paths
Before beginning the graduate job research, it is important to research career paths, in order to shorten the list of what it is you want to do in the future. This will help you target specific graduate program that speak to your needs and to what you want to do.
2. Research Employers
After defining the career path, you want to target during you graduate job search, it is time to research employers you would like to work at. Look for employers with a markable employer branding, that speak to you even if they do not have graduate opportunities open at the moment. Targeting the type of employer, you see yourself working at is valuable for your future experiences, even if you don't end up working for that specific company in the near future.
3. Formulate your Professional Online Presence
A good professional online presence will be your best friend on the look-out for graduate opportunities. If you are not yet signed up, start by Linkedin, this is your best tool for finding job vacancies online. Spend some time developing your Linkedin profile and making it relevant for recruiters. After having explored Linkedin, consider enrolling in other platforms, such as Indeed, Glassdoor. These platforms can also help you get feedback from current and former employees about the companies you are considering.
4. Build a Professional Network
Networking is a valuable tool in any type of job searching, but even more when entering the job market. Linkedin is an important tool for networking, but physical connections are also important. Visit job fairs and university events, these are prime examples of opportunities to network and meet professionals in your field. Furthermore, you should take every opportunity you can to apply to internships during your undergraduate degree, as to enrich your CV and make connections in the job market.
5. Formulate your CV and Cover Letter
Enriching your CV should be one of your priorities during your undergraduate degree. Your CV should include your academic qualifications, your work experience, your key skills, and a highlight of specific certifications, training programs, projects, and achievements.
As for you Cover Letter, it accompanies your CV, it provides the opportunity to present yourself, highlighting your relevant skills, experiences, and qualities that make you a strong candidate.
6. Ask for Feedback
In order to become better and to assert yourself as a relevant candidate, it might be worth considering asking for feedback from current professionals. Universities' career departments usually have people dedicate to reviewing and judging applications, CVs, and motivation letters, which can be a great asset in the process of applying to your graduate opportunities.
7. Prepare for Job Interviews
Job interviews can be stressful, even more so the first ones you have. Job interview preparation entails a series of steps that can help you be more relaxed, and focused, as well as give interviewers the direct information they are looking for. You can consult Prime Group's guide for a successful job interview preparation and learn how to be at ease when the moment comes.
8. Follow-up and Evaluation
A recruitment process is divided in three stages, the first one is the application, the second one is the talking stage, when you get to know your future employer and the employer gets to know you, and the third one is the evaluation stage. Usually we think of this stage as being dependent on the employer, but you also have a role in it. It is important to follow-up with your process, to thank your recruiter for their time and availability. After that, it is time to wait, knowing that you did the best you could.
What to expect from your graduate opportunity?
What should you expect when the graduate job search is done, and you are set to enter in a graduate program? We cannot speak for all graduate programs out there, but at Prime Group Campus, we aim to prepare the future leadership of the Group. In order to do that, our program includes two weeks of job shadowing and two weeks of immersive training, with theoretical and practical learning focused on business development, recruitment, customer management and IT, as well as specialized coaching throughout the program.
The selected participants will be guided by a senior business manager throughout their career and will work on innovative projects with national and international clients. It is a unique opportunity for recent graduates to start or evolve their professional career in the IT and Engineering fields.
Key-takeaways
Graduate job search is a competitive process due to limited opportunities in the job market, so it is important for recent graduates to equip themselves with the necessary skills and tools to stand out.
Emotional intelligence is valuable in the graduate job search as it helps in self-awareness, resilience building, effective communication, and problem-solving skills.
When searching for the right graduate program, it is crucial to research career paths and identify what aligns with your goals and interests.
Researching potential employers is essential to find companies with a strong employer branding that resonates with you, even if they don't have immediate graduate openings.
Developing a professional online presence, particularly on platforms like LinkedIn, can greatly benefit in finding job vacancies and networking opportunities. Other platforms like Indeed and Glassdoor can provide additional insights about companies.
Building a professional network through both online platforms and physical connections like job fairs and university events can be advantageous in the job market.
Crafting a compelling CV and cover letter is essential to showcase academic qualifications, work experience, key skills, certifications, and achievements.
Seeking feedback from professionals, such as university career departments, can help improve applications and increase chances of success.
Preparing for job interviews through adequate research, practice, and following a guide can help reduce stress and present oneself confidently.
Following up with recruiters and expressing gratitude for the opportunity is important, and understanding that the evaluation stage is a joint effort between the candidate and the employer.
In a graduate program, expectations may vary, but at Prime Group Campus, for example, there is a focus on preparing future leaders through job shadowing, immersive training, coaching, and working on innovative projects with national and international clients.
Prime Group Campus offers a unique opportunity for recent graduates in the IT and Engineering fields to kickstart or advance their professional careers.