How to make a LinkedIn profile noticeable to recruiters
LinkedIn offers a variety of ways to expand your network by finding and connecting with relevant professionals in your industry.
Recruitment
August 31, 2022
11 minutes read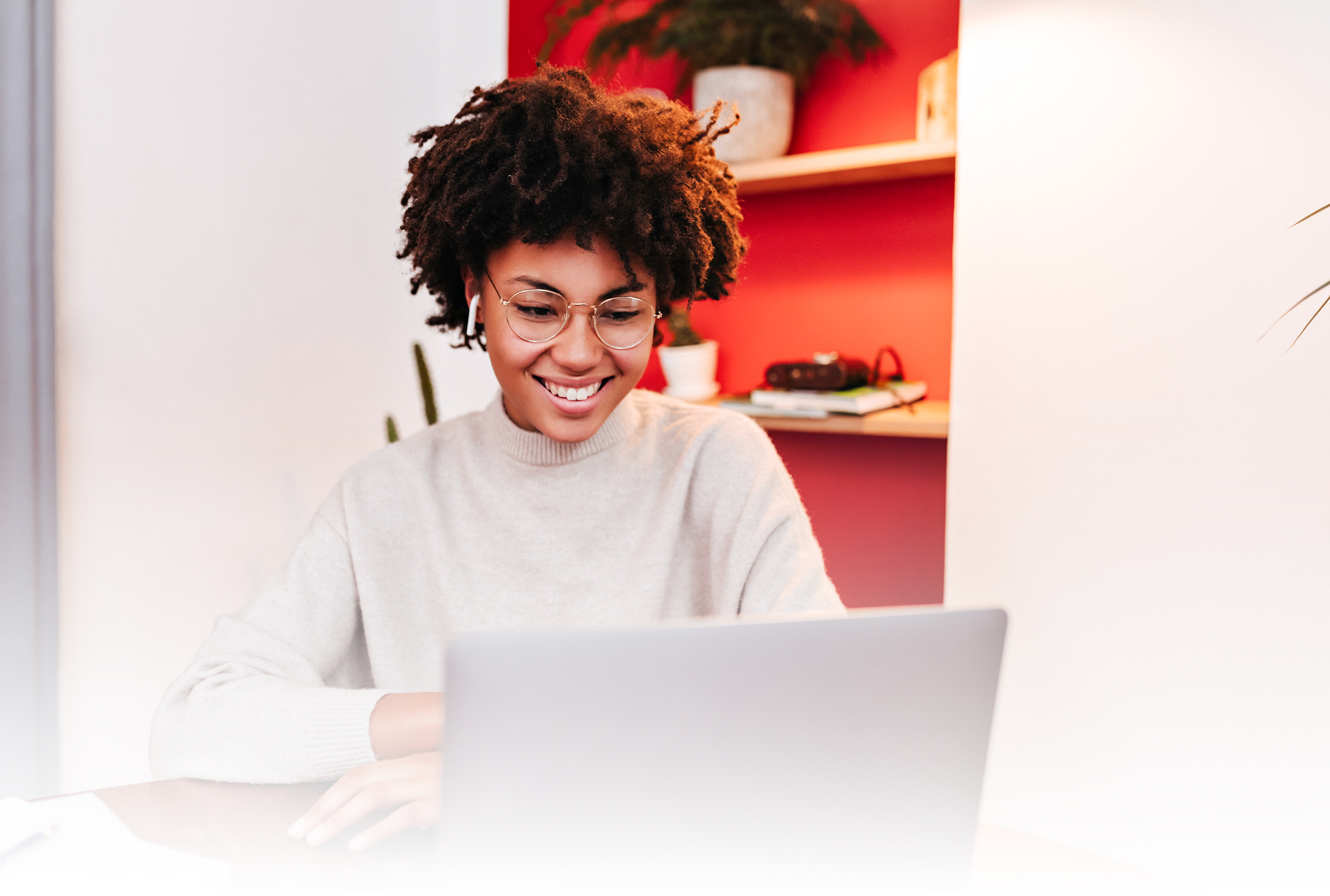 ""

If you want to impress recruiters and have a notable resume, managing an active LinkedIn profile should be your primary strategy.
An important thing to keep in mind is that LinkedIn works best as a career management tool than a simple job searching feature. So, if you want to impress recruiters and have a notable resume, managing an active LinkedIn profile should be your primary strategy. Here's what you need to know about LinkedIn profiles and how to build a professional network in a social media era.
Why Use social media To Lift Your Professional Experience?
There was a day when social media was customarily used for fun, but not anymore. We live in an era surrounded by social media and the prospect is more and more to be involved in this way of life.
Social media is today a critical part of how work gets done, from business to government. They allow you to discover new ideas and trends, connect with a varied audience, bring attention and traffic to your work, and craft and rise your brand.
But watch out! As social media started out as a casual way to connect with different types of people, the idea of a serious professional space took time to consolidate. The fact is, your behaviour on social media is intrinsically connected with the ones you do outside there – which means that you should be aware of the impact of your online social networking habits, on the account that they will allow you to be part of a sustainable professional community offline as well.
As social media constantly changes, it's important to keep up with the evolution of the platforms and to stay looking for ways to optimize your use of the available tools.
Also, if you're an employee, you should be concerned about how companies manage their social media policies, so you don't get caught off guard.
How LinkedIn Works
 LinkedIn is a platform where people from all over the world can provide information about their careers and abilities, so they can thrive on their professional experiences and pave their career paths.
Since 2003, when was launched, the network social media has proven to be one of the most successful and inclusive features of business marketing.
The platform isn't that different from other social media, such as Facebook or Twitter, which means It's intuitive as it is supposed to be.
To set up a profile you will need to add a picture, insert your name, a small description, and your current company location.
Also, you can link a website, blog, or other social media relevant to your career path and share some technical information about the business field you have been up to.
The great difference between LinkedIn and the other platforms is the company page source is made specifically to arrange a business profile for your brand.
Through company pages, LinkedIn gives a series of tools, reports, and data free from extra cost.
Plus, LinkedIn provides a diverse networking environment and multiple sources – an easy way to manage your professional profile such as views, engagement, interactions with different brands, reach, and info that can help you to make your LinkedIn resume noticeable to recruiters.
Once you know these main resources, it is possible to optimize your pages to attract more interested leads and your brand could become more notable through business eyes.
Besides, investing in a network provides professional relationships and could become a permanent customer, as well.
How To Make Your LinkedIn Profile Stand Out
 LinkedIn offers a variety of ways to expand your network by finding and connecting with relevant professionals in your industry.
The main key is to find, approach, and connect with people you already know or people you would like to know and the ones you should know.
 Besides, you should also post your content, showing off your expertise with frequency – like they say, "Who is not seen, is not remembered".
With all that said, we have enough arguments to realize how important it is to develop a professional network profile.
To keep updated, we going to show you 8 amazing ways to improve your LinkedIn profile. Check out!
List Your Skills
 One of the most important parts of a LinkedIn profile is the skills section. Over there, you can list your hard and soft skills, while other users can endorse you for these skills.
 It's quite easy to add skills to your profile and you should do that because your list of skills quickly shows employers and recruiters what you are qualified to do.
Also, the more skills you list, the better your chances of getting contacted by a recruiter.
Finally, LinkedIn can increase your hireability and expertise by making yourself available to employers through Google search.
A gold tip is before you list your skills on your LinkedIn profile, review the job description to look for the skill sets that recruiters are seeking. Then list those that you have and upgrade your skills to stay competitive.
Make Connections
It seems obvious, but it can be easy to forget you must keep growing your connections as you meet people through LinkedIn.
Having a lot of connections helps you to keep yourself visible to others.
 You can use some of LinkedIn's update features, to help with that, such as making changes to your profile often, maybe sharing creative content you have made recently, and engaging other users who connect with you.
 But attention! Recording to LinkedIn become a wild platform with more than 706 million members in 200 different countries. So instead of connecting with loads of people you don't know, give preference to whom you already know, have worked with, or met in a professional environment.
 However, if you do decide to connect with people you don't know, or don't have a direct connection to, first, send a messenger with your request explaining who you are and why you would like to connect with them.
Definitely, you will be seen as more professional than ever.
Highlight your Experience in the summary
The summary is your chance to express yourself and show off your experiences, which means, you can do better than simply cutting and pasting your resume onto your LinkedIn profile.
You should use LinkedIn and Google tools to your advantage here. Make sure you include relevant experiences and all the jobs you feel are relevant to where you want your career to go. You can use two to four interesting and impressive bullet points for each job you include, as well.
Also, use good action words to show not only what you did, but what you have accomplished in each position.
Further, the most important thing is to show the impact you have made, the change you have ratified, the initiatives you have guided, and the results you have delivered.
Write an engaging profile
Aim to create a LinkedIn profile that is complete, detailed, interesting, and understandable.
You should also consider your LinkedIn as an online resume, with all the same information you used to have on your regular resume.
To have an engaging profile you will need a professional photo added. This photo should represent you as a professional, not a casual picture as we normally use on our Facebook or Instagram profiles.
And that is the main difference between LinkedIn and other social media, here you won't post your dog pic or other private content.
Plus, do not forget to make your profile public! This is the easiest way to expand your LinkedIn network.
Keeping your content up to date
LinkedIn is a networking social media, which means that it is more than an online resume. So, to get the most out of it, you need to stay active.
A great tip for this is to check out what other users are posting, engage them with thoughtful comments, like and share posts that you find meaningful.
Join LinkedIn groups is another awesome way to stay up to date. There are thousands of different content groups on LinkedIn, just find the ones in your field and embrace a networking professional life.
In any case, it's a great way to meet new people and share ideas.
Reshape your URL
Nobody likes to have a messy address, even if you are not that kind of organized person, you should worry about how you will present yourself to the market.
Your LinkedIn URL is the web address for your profile. Mostly the default URL will have your name and a bunch of gibberish numbers and symbols on it.
So, to make it neat you can reshape your URL using LinkedIn features. Along the right side of the profile area, you will see the option to edit your public URL. It is easy and will make your online address more concise.
And remember, reshaping your LinkedIn URL will give you an easy link to share on your resume and with recruiters.
Ask For Endorsements on LinkedIn
LinkedIn connections are a great way to get endorsements and have your skills recognized. The endorsements can elevate your profile above the other thousands of people on LinkedIn with the same career as you.
So, ask your colleagues to endorse you and make others acknowledge your skills and strengths. You can personalize your requests messengers by making note of a specific project you worked on with each person you ask.
A polite approach is to remind them of their contributions and ask for feedback on the project in the form of skill endorsements.
Attention To What Not to Include in Your LinkedIn Profile
Finally, what not to do on your LinkedIn Profile is the last but not least topic of this article.
When we are talking about a LinkedIn profile it's important to stand out from the crowd and avoid some repetitive terms.
Here are the most overused terms by professionals on LinkedIn:
Specialized
Experienced
Leadership
Skilled
Passionate
Expert
Motivated
Creative
Strategic
Successful
Now you're ready to stand out from the LinkedIn crowd and succeed by developing a professional network!