5 steps to improve the candidate experience in recruitment
The candidate's experience is one of the most important HR topics.
Recruitment
August 18, 2022
8 minutes read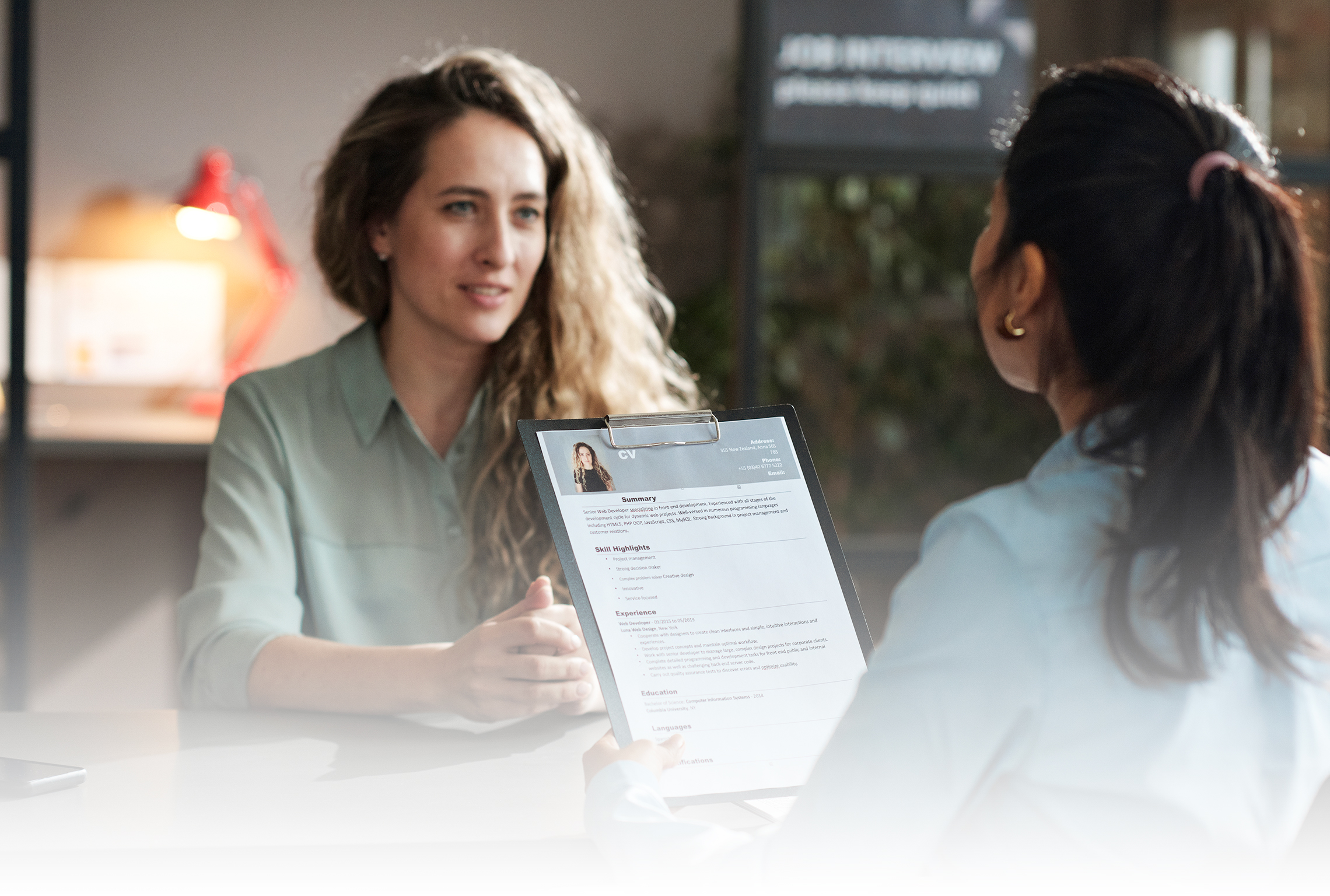 ""

Candidates who had a positive candidate experience in your recruiting process will more likely accept the job offer and refer others to your company.
The candidate's experience is one of the most important HR topics in modern marketing recruiting. It is the set of feelings, behaviours and attitudes that the candidate experiences during the whole recruiting process. For some specialists, candidate experience is current, past, and probably the future of the business recruiting process.
Nowadays, talent is one of the most important keys to the candidates' experience, and a wise recruiter knows how to make them pick you.
The more experienced employees get, the more picky they become about where they will settle their qualifications. Meanwhile, recruiters and leading employers need to be creative to retain those professionals, which demands improving the talent acquisition process. If it sounds too tricky, don't worry; we will show you a few tips.
First, recruiting is a process and includes different phases such as sourcing, interviewing, hiring and even onboarding. Every candidate's interaction with your company at any of these phases affects their experience and opinion about your brand. That means you must be concerned about the approach at each moment.
Studies have shown that 81% of candidates share a positive experience with family, friends, and peers, and 51% even share their positive experience on social media.
In this scenario, candidates who had a positive candidate experience in your recruiting process will more likely accept the job offer and refer others to your company, which means you will grow your talent acquisition and own a potentially brand ambassador who will advertise your company.
On the other hand, negative candidate experience can have a terrible effect on your recruiting process. It's odds-on they reject the job offer, persuade others not to apply in your recruiting process or even boycott your products and services.
So, how else can you stand out from the competition to create a great candidate experience?
How to make the experience of recruitment better in 5 steps
Have you ever thought about the most common complaint a candidate has about their job application experience?
A good start is putting yourself out there and listening to what they say about it.
Unfortunately, being ghosted is the ultimate candidate's complaint. Companies never respond to them, whether by responding to an application or following up after an interview.
This unpolite behaviour should be flipped out if you desire a positive candidate experience in the recruiting process.
To deliver a delightful candidate experience, you must start with your candidate persona and carefully craft your candidate journey by paying attention to each and every step.
This might seem a bit massive at first. Still, if you really want to stand out among other employers and reap all the benefits an excellent candidate experience can provide, it should definitely be your ultimate goal.
That is why we bring 5 important steps to improve if you want to deliver a positive candidate experience as an IT Recruiter.
 The 5 steps – here we go!
Keep the interview inclusive and candidate-friendly
The interview is a crucial point in the candidate's job search journey. Getting the proper interview will win you top talent, while getting it wrong can rue your recruiting efforts.
A structured interview is a type of systematized interview that asks a predetermined set of questions in a specific order. This way of interviewing is an excellent way to minimize preferences in the interview process and ensure you're selecting the suitable candidates.
It is also interesting to have an open, informal discussion after launching your structured interview process, and to do that, you need to build a connection during your process.
For example, you could hold structured interviews in the first part, then use a more relaxed approach in the second, trying to find common interests.
With this method, you'll have narrowed down your top candidates.
Add more information to your job description
One of the biggest complaints about the recruiting process is the neglect of information about the salary and benefits of the position. A full job description and the hiring process should be the minimum provided here.
 A good tip is also to structure your job description to be easy to read. Job advertisements follow the same writing rules as blog posts and articles. To make them easier to read, you should first list the most important information and add bullet points, active verbs and short sentences.
Besides, you must provide clear application instructions. Typically, long application instructions bewilder and discourage candidates. To avoid candidates dropping out of your application process, ensure they know what they'll need to submit before starting.
Always give quick feedback
A great candidate experience is one in which the individual feels that they were treated fairly and respectfully even if they did not get the job.
That is why feedback is so important and helps candidates improve as professionals.
According to LinkedIn Top 100 Hiring Statistics for 2022, talent is four times more likely to consider your company for a future opportunity when you offer them constructive feedback.
A good and professional short rejection email is better than no answer at all.
It will help if you keep in mind that people applying for a job are all individuals deserving of respect and compassion, so the recruitment process is also essentially about empathy.
Reduce the steps
A positive candidate experience comes with a brief hiring process as well as timely communication from the employer side.
When candidates choose to apply for your job opening, they spend time researching, preparing, applying and interviewing, so time is a precious element for both sides, recruiters and job seekers.
According to LinkedIn's study, candidates generally take 2 to 3 months to move from application to hire. This is quite an issue as the top talent only stays on the market for ten days.
Nowadays, to recruit an in-demand skilled professional, the more time you take, the more competitive offers they'll see. So, reducing the steps during their recruiting experience is crucial.
Develop new and attractive recruitment content
There are different recruiting strategies to keep candidates' attention. Inbound recruiting is one where you proactively and continually attract candidates with the goal of making them choose you as their next employer.
By proceeding with an inbound recruiting approach, companies can connect with passive and active job seekers and thrill them throughout the application process.
An inbound recruiting method creates an amazing candidate experience through the company's brand content and helps develop a connection between employers and the top talents.
Therefore, the goal must be to maintain a fair and structured approach that helps you make quick, reliable hiring decisions without losing important resources such as human empathy.
An invitation to improve your recruitment process
Hence, a good candidate experience in recruiting will make candidates feel good about your company after seeing how you treat them. Otherwise, it will make them lose respect and interest in your brand.
Holding on to a reliable relationship between you and the future employer starts amid a pleasant recruiting experience. Go get them!