How is it to work as an IT Recruiter?
Rodrigo Prinzo, People Ops at InnoTech, answers some questions related to the IT Recruiter role.
Recruitment
April 14, 2022
6 minutes read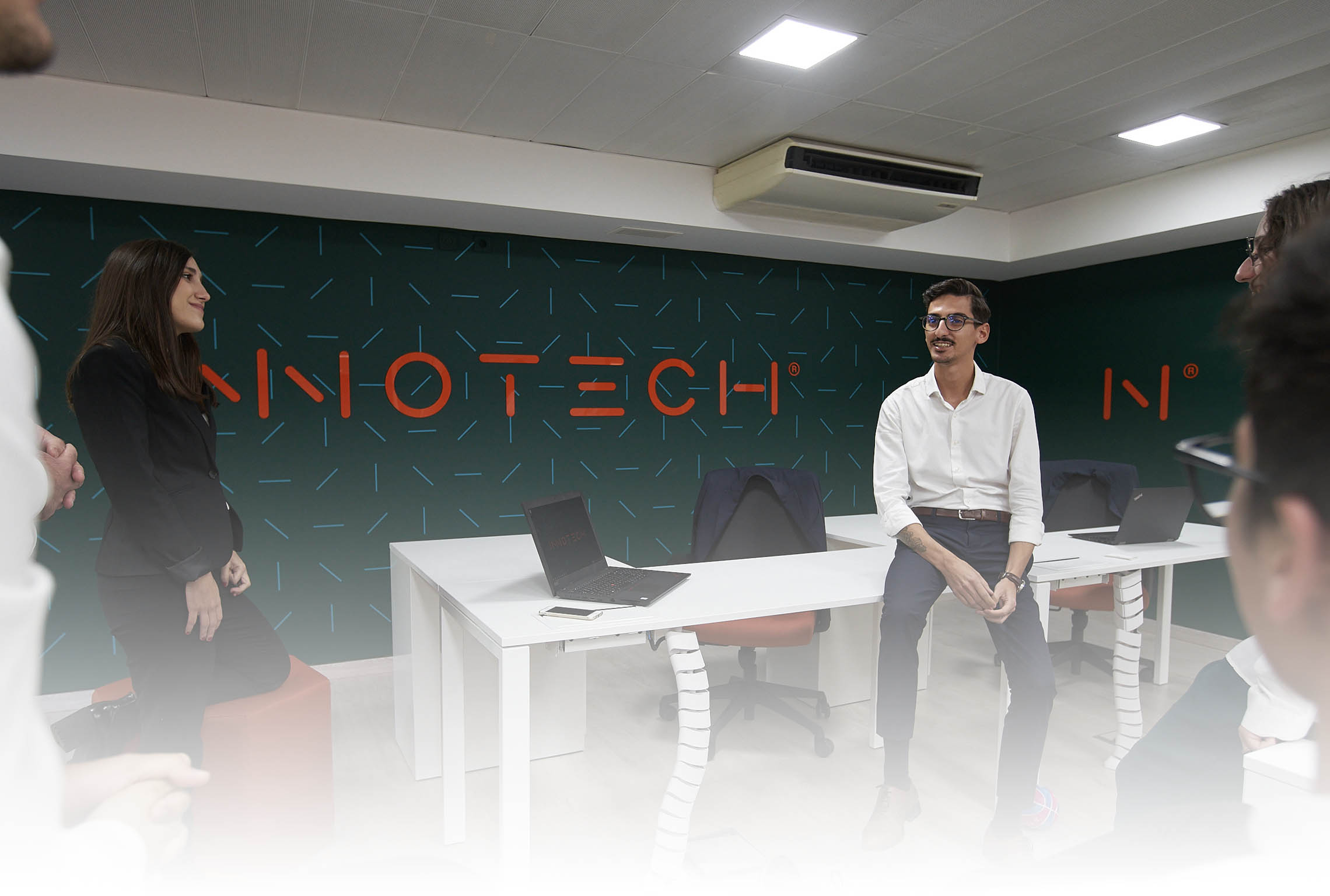 ""

Some skills are transversal to all human resources professionals, such as communication and teamwork. In addition, attention to detail and time management are must-have skills for an IT Recruiter.
What are the IT Recruiter's roles and responsibilities?
Tech recruiters find, screen, and hire job applicants in the information technology sector. These professionals hire for various areas of technology.
The day-to-day depends on the company where the IT Recruiter is working. While in some companies, the ITR has direct contact with the clients, in others, the contact is established with the internal hiring managers to align the recruitment needs.
What is the difference between an HR and IT Recruiter?
The IT Recruiter's job is focused on filling the vacancy or job opening, and here is where the main job of HR starts. HR takes care of the candidate development and training, team allocations, appraisals, and conducts induction for them.
What are the most important skills for an IT Recruiter?
Some skills are transversal to all human resources professionals, such as communication and teamwork. In addition, attention to detail and time management are must-have skills for an IT Recruiter.
IT Recruiters deal with a lot of information related to the people in the companies hiring and the candidates themselves. That's why a successful IT recruiter needs to have an eye and an ear for detail.
Identifying which tasks and candidates their time is best spent on, or working well with ad hoc deadlines, allows a recruiter to meet their recruiting objectives.
How does one become an IT Recruiter?
Nowadays, in such a competitive and dynamic market, and with many offers for this role, the most important thing is not the professional training or technical skills but the interpersonal ones. Everything else you can learn.
Nevertheless, it is common for people with an academic background in the social areas to be more prone to these functions and perform them with greater enthusiasm.
What makes a great IT Recruiter?
 It is crucial not to wait for a job opening announcement to start looking for candidates. If a recruiter starts building pipelines and keeps in touch with past applicants, they may engage passive candidates and create a strong network.
Active listening, complete with the ability to ask relevant questions, is also a core quality of successful recruiters.
Among other qualities and ways of being equally important, I highlight "empathy" – when you put yourself in someone else's shoes to better understand and connect with them – and the capability to figure out ways to tackle the differences with hiring managers.
What are the recruiters' and hiring 'managers' most significant pain points?
Some of the common pain points are recruiting senior profiles. Sometimes, it is a big challenge to find people for senior positions and recruit for very specific roles; this is frequent in this market due to the extensive range of technologies.
IT recruiters and HM also have to deal with urgency in hiring and, talking about time, losing applicants to competitors.
What was the most traumatic experience to happen in your recruitment experience?
Once during a recruitment process, in another company and business area, I had to schedule a group dynamic with the client company. The day arrived; it was winter, and it was pouring.
Shortly after 9 am, I started to receive notifications on my cell phone; the candidates were gradually arriving. More than 10 people and 4 were already in the offices. Problem: I've just realized I've routed them to the wrong offices.
I quickly wanted to ensure that the other 6 would go to the right offices, and in the meantime, in an attempt to be faster, I went to pick up the 4 who were at the wrong address, but Lisbon was stopped entirely by traffic. Always in communication with the other candidates and with the client.
About 2 hours later, I managed to get everyone together, and the dynamics took place. Fortunately, it went very well; several were selected, and the customer, in the middle of the problem, liked my promptness in solving it.
What is the career path of an IT Recruiter?
Recruitment teams are often deeply embedded into HR departments, so it's a natural progression for many recruiters. Some of their new job titles are HR Specialist, HR Manager, or HRBP. It is also usual to have the opportunity to lead recruitment teams before leaving the area.
Sales and business development are also popular landing spots.
We finish the interview, and you step outside the office and find a lottery ticket that ends up winning $10 million. What would you do?
Believing that it is impossible to identify the owner of that ticket accurately, let's assume I keep it.
Indeed, I would take a break from work for a while, probably travel around the world to get to know new cultures, and, without a doubt, take advantage of not working and volunteering in the four corners of the earth.
When I returned, I would invest in a business to continue working and in my training once the challenge would be even bigger. Not forgetting to make my little dream come true: having a countryside house. I love people and being among them, but some time away with animals could be great too.