TaaS: Team as a Service to accelerate your product development
It is an ongoing relationship between an organization and a team that can provide tremendous benefits throughout its lifecycle.
Technology
November 24, 2022
8 minutes read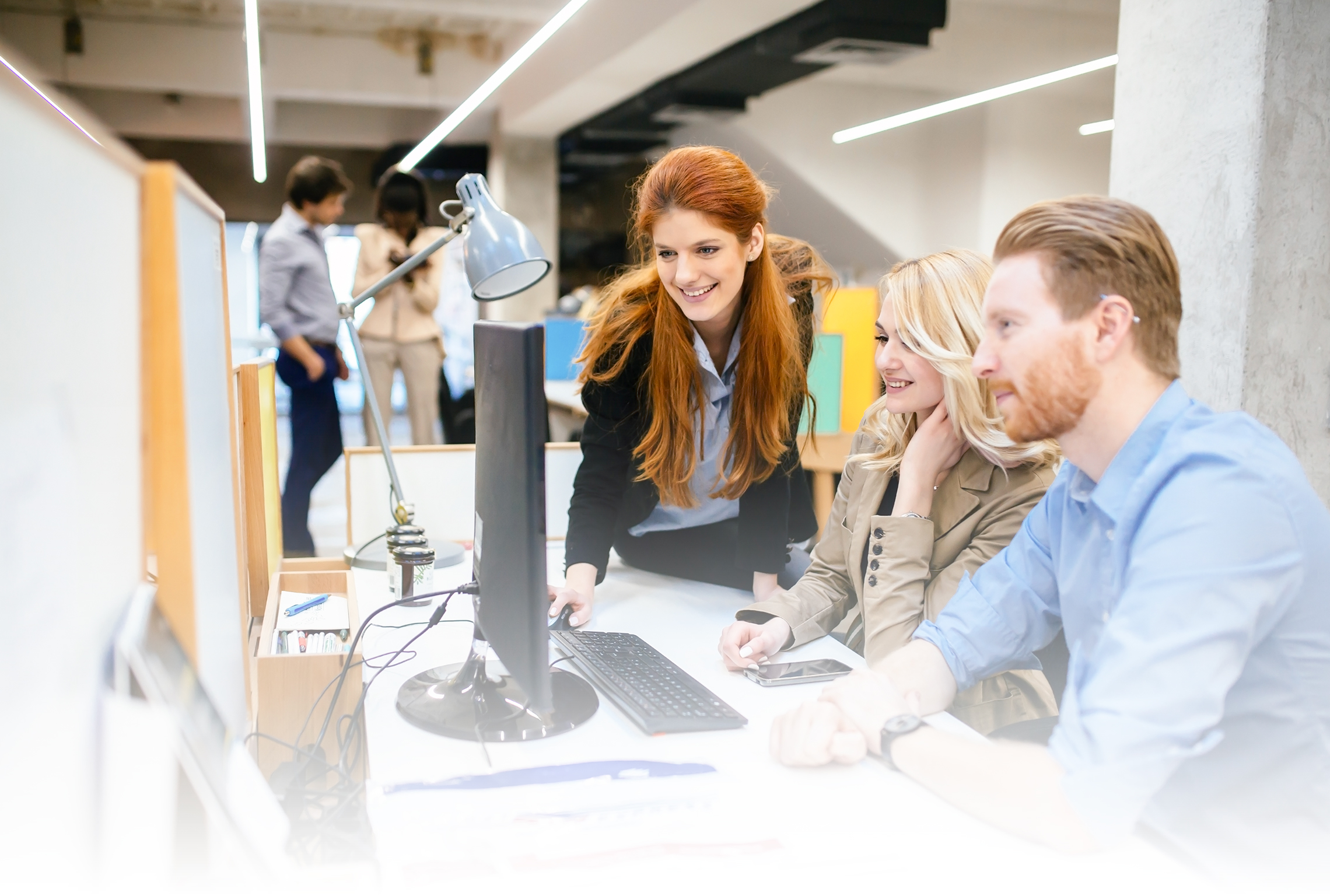 ""

With Team as a Service, it is possible to reduce the costs and time of hiring and training, allowing companies to use their resources elsewhere.
The importance of agility in today's global marketplace cannot be overstated, and it's not always advantageous to rely solely on your permanent employees to cover every opportunity.
Usually, when employees are overworked, it results in burnout and overtime, which in turn affects project performance and employee engagement.
So, building dedicated teams that can meet deadlines and have the right chemistry is a challenge, but in the end, it will make for much more profitable work.
However, some tasks or projects cannot wait for teams to be formed according to regular recruitment processes. It can take several weeks or even months to find the right fit.
That's why TaaS – Team as a Service – allows business leaders to accelerate the formation of their work teams by taking advantage of the diversity of skills to keep the development process on time and without overloading workers.
But what is TaaS, precisely?
 TaaS is a method for accelerating product development. It is made up of dedicated development teams comprised of various experts hired to help drive product design, development and other digital transformation efforts.
It is an ongoing relationship between an organization and a team that can provide tremendous benefits throughout its lifecycle.
The method enables finding the right team and hiring the equivalent of one or more employees from that team. This is a great procedure that shrinks the recruiting and hiring process.
With Team as a Service, your company will reduce the costs and time of hiring and training, allowing companies to use their resources elsewhere.
The TaaS approach allows companies to hire a person based on their team, where they will be supported by the capabilities of that team.
This idea helps all kinds of corporate teams, from engineers to software developers.
Speaking of software teams, the TaaS method will provide work growth quickly and efficiently, because they will hire professionals who have various skills that often cannot be found in just one person.
As a result, quality workers will be hired who, whenever necessary, will help to share the workload and get the job done with high quality.
This process allows you to understand what kind of team will be needed for continued growth and development.
It's important to note that any new relationship formed almost always starts as a project and then evolves into TaaS.
How does TaaS work?
Your team and the services they will perform are designed to meet your specific needs and desired results.
The demands are diverse, and so is the scenario of possibilities in the business environment. Sometimes you may need a full-time effort or a lighter lift. You may need niche skill sets or simply some additional hands on deck to get the job done faster.
Regardless of your needs, TaaS should always be an extension of your team.
Insofar as making negotiations is essential for the success of a business nowadays, the Taas model collaborates with the integration between entrepreneurs and workers, facilitating the development of projects. That way, you collaborate with your TaaS provider to assemble the ideal group of people.
So, to start a TaaS, you will basically need to cooperate with the HR department, which will properly publish the required job description to attract the best local talent.
You can help with the team selection process, but you don't have to be involved in the actual hiring logistics. Instead, you simply deal with the TaaS provider.
This process speeds up the acquisition of suitable professionals and quickly gets your project off the ground.
Also, in a hypothetical scenario where the worker becomes problematic, you don't have to worry about the legal risks involved in termination.
With TaaS, your human resources matters are handled with maximum efficiency.
In addition to removing all HR bureaucracy, TaaS also takes your worry out of development environment, issue tracking, project management, proper servers and so on.
Your in-house team can focus on the business and its values ​​while remaining focused on producing the final product.
TaaS Is a New Form of Collaboration
As an essential part of business, communication must be at the heart of everything. That is why TaaS is the perfect example of how communication is the key to tackling work in the modern world.
It allows you to bring together the best talent available and focus that team on the appropriate work.
Collaboration between recruiters and employers allows a TaaS provider to publish the job description, and you only assist in the team selection process. Throughout the process, you, as an employer, never need to interact directly with the hiring process.
You only deal with the TaaS provider, optimizing the hiring of employees and smoothly the process for your project to move as quickly and efficiently as possible.
Issue tracking, development environment, and adequate servers are other aspects of the usual process that TaaS can eliminate.
This helps free up your core of employees to focus on their projects while maintaining excellent control over all aspects of work.
Also, TaaS can be incredibly helpful in situations such as:
Needing rapid results
Quickly business growth
Filling loads of vacancies quickly
If you require fast execution on a fixed budget
Unable to hire locally due to specific skills that are needed
The main benefits of TaaS are:
Lower cost compared to recruiting local employees.
Greater transparency and control compared to solutions already known from agencies in the market.
Fully customize your requirements and goals for each project rather than getting stuck in a standard solution
Manage staff selection, supervision, training and quality control for your projects.
Close down the team at any time or segue their work into an ongoing process/support
So, one of the great aspects of using TaaS is that most of the administrative costs are not passed on to you and stay with the service.
That's why TaaS allows you to hire as many staff as possible without worrying about extra administrative costs.
Key Takeaways
What is TaaS?
It is an innovative recruiting method that helps business leaders build their work teams strategically.
How does it work?
Typically, the TaaS provider will collect all the necessary information and be responsible for all bureaucratic issues, so you don't have to worry about future issues.
The new collaboration format
The best way to do it well is to work with the HR team and elect a TaaS adviser who will coordinate all the new recruitment processes.
The benefits of TaaS
The most important benefits are the low cost of the recruitment process and the agility in doing it.