The importance of cybersecurity awareness for business
Cybersecurity awareness is a crucial skill in this new digital environment.
Technology
October 21, 2021
6 minutes read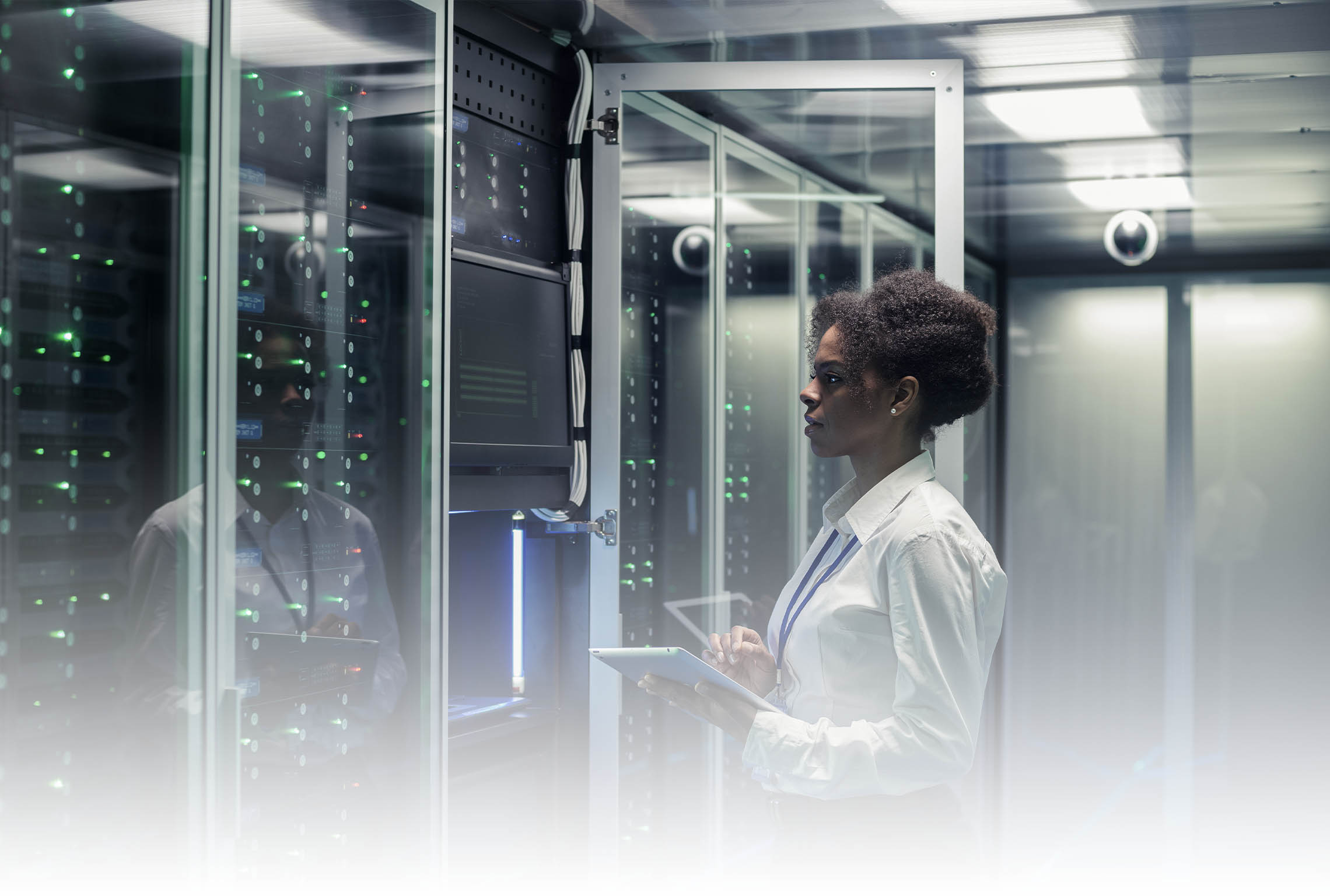 ""

Companies must rely on cybersecurity awareness to improve their reputation near clients, employees, and partners.
The digital transformation has brought many challenges for the companies and organizations, along with a new myriad of opportunities. With this, the importance of cyber awareness  has become crucial as a way to guarantee the data, networks, and systems protection rights from cyberattacks but also to build awareness upon employees to act in a more conscious way in accordance with data security.
Companies must rely on cybersecurity measures to improve their reputation near clients, employees, and partners. For that to happen, it's necessary for organizations to increase their investments in preventing any types of cyberattacks or give proper training to in house teams and make each one of the team members an advocate for information security.
In an extreme data driven market and economy, it is essential to collect, store and protect data. Any failure in doing this will affect the organization's operation and profitability. It's also important to keep in mind that the cyberattacks are increasing and getting even more innovative in terms of techniques. So, it became of the utmost importance for companies to understand the relevance of prioritizing cybersecurity as a way of maximizing trust among clients and partners and to optimize their competitive advantages.
How to build Cybersecurity awareness
First things first. It is necessary to identify and understand cyber security threats, inside or outside the organizations. It is also crucial to find out if the vulnerabilities do exist and what are the limitations of the existing protection measures or even if is necessary to implement new ones in order to reduce the possibility of cyber attacks. After this, organizations can develop not only an action plan regarding their data, systems, and networks protections, but also a response in a form of a contingency plan. This can be a way of improving cyber security awareness within an organization.
To effectively build cyber awareness, it is important for organizations to extend the necessary consciousness among the employees and develop ongoing efforts to promote knowledge and changes in behaviors when it comes to protect data and information. It is important that all the employees are cybersecurity aware, truly educated regarding threats and cyberattacks and how these can negatively impact their businesses and organizations.
In fact, Cybersecurity awareness is a crucial skill in this new digital environment.
How can Cybersecurity impact business?
Data breaches can have a negative impact on business revenue, profitability, and publicity; this means the exposure of personal data or other private or sensitive information. In March 2020, Sina Weibo, one of China's large social media networks, was the target of a cyberattack with the goal to obtain personal information of the users, real names, locations, and phone numbers. The company announced that this cybercrime had an impact on more than 500 million Sina Weibo users.
By relying in cybersecurity to reduce security risks, organizations are improving their own brands name. Partners and stakeholders will feel more secure in working side by side or investing in a company that has the compromise to improve its security and with that mitigate risks. Also, the companies that can raise information security awareness internally, are also building trust near prospectors and clients.
By building effective security solutions, companies can experience important and competitive advantages since they can deliver personalized offers and products to their users. And so, companies are also working towards improving their user's retention not only by providing them personalized experience, but also by showing their commitment with regard to data privacy, the reduce of security incidents, while giving them a sense of trust and social responsibility.
Cybersecurity measures for business should adress network security, cloud security, information security, infrastructure security, application security to name the more relevants.
With a growing number of users, devices and applications, the organizations must be aware about the possibility of security breaches and consider the importance of cyber security services.
Types of Cybersecurity threats
Malware
This is the most common type of cyberattack. Malware is malicious and intrusive software that aims to gain access to a computer system. As an example of common malware, there is ransomware, virus, spyware.
Phishing
Sending fraudulent emails in the name of reliable companies to gain access to personal information as passwords or credit card numbers.
MIM (Man in the Middle) Attack 
An attacker that intercepts data exchanged between two parties.
SQL injection
In this cyberattack, the hacker injects an SQL script to gain control over the database.
DNS Attack
It's an attack mainly to web servers by making the hosted pages unavailable to the network. This type of attack attempts to make a system's resource unavailable for the users.
Zero-day Exploit
A zero-day attack occurs when hackers exploit the flaw before developers have the chance to deal with it.
Ransomware
In this type of cyberattack, the user's data is encrypted or locked by a malware and the attacker demands a ransom to liberate the access.
Cybersecurity best practices
With the innovation regarding cybercrime, it is important that organizations are prepared to face important demands towards data security. There are some of the best practices that companies can implement to protect them from cyberattacks.
• Raise awareness across all departments towards the importance of cybersecurity.
• Train effectively the employees.
• Always backup data.
• Update systems and software.
• Implement an SSL certificate on the company's website – version HTTPS.
• Prepare a response plan in case of attack.
• Use multi-factor authentication.
• Secure password management.
• Identify possible flaws regarding the company's security.